"How many children have to be eaten alive by these creatures before they take it seriously?"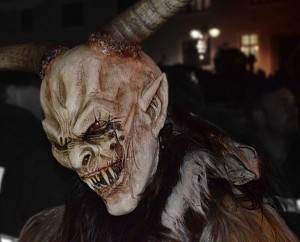 Kiryat Motzkin, April 19 – Local first-grader Itai Zehavi had harsh words this morning for the heads of the household he inhabits, accusing them of ignoring or downplaying the seriousness of the danger from monsters under his bed.
Zehavi, who turns eight in July, claims he has warned for years that the monsters under his bed have been preparing an attack, but that his parents have not treated his alarm with the seriousness it deserves. Instead, he charges, they have offered mere verbal reassurance that they have given the matter the consideration it merits, but in fact have done nothing to mitigate or eliminate the threat.
"I've heard them making noise for as long as I can remember," recalled a frustrated Itai. "I've even held a demonstration through the kitchen, all the way to my parents' room, calling for tangible steps to reduce the threat from monsters under my bed. But at best, all I can expect is a grim nod of acknowledgment from my father or a 'there, there, don't be frightened' from my mother. Nothing to address the actual problem."
"What if they attack tonight?" he worried. "We have no idea how advanced their preparations are. Shouldn't my parents be thinking about the children who live in this house?"
Itai's father Ron insisted he and his wife Tali have given the matter its due. "We understand Itai's fears, and he, personally, is affected more immediately than anyone else, so his concern is understandable for his age," he explained. "But in terms of strategic threats, the monsters do not meet the criteria to be categorized as such. Itai is making a bigger deal of it than they are. Of much greater concern to us, in the long term, is the influence of outside forces who threaten the household and family as a whole: the bank, the termites, and the roofer who refuses to do a lick of reliable work and never answers his goddamn phone. The whole place will fall apart because of that lazy schmuck."
Itai accused his parents of diverting attention from the clear and present danger of monsters. "What will it take to convince them?" he wondered. "How many children have to be eaten alive by these creatures before they take it seriously? I'm telling you, that's always what it's like here – people have to die before anyone does anything about problems. I hate to think what will happen if I get cooties from the girls at school – will they only take my objections seriously then, or will they dismiss even that danger?"
"I mean, if the monsters don't get me first," he concluded.
Please support our work through Patreon.