Commentators differ on whether Abbas's plea for nonviolent Palestinian violence will resonate with the people.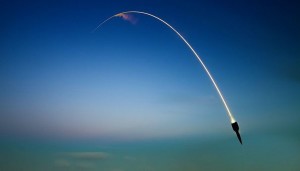 Ramallah, February 8 – The president of the Palestinian Authority appeared to accusations today that he and his administration incite violence against Israelis, issuing a call to his people to commit only non-violent terrorist acts.
Mahmoud Abbas addressed Palestinians in a televised speech also carried on official internet channels, and urged them to fight the Occupation with nonviolent methods such as nonviolent stabbings, nonviolent bombings, nonviolent car-rammings, nonviolent stonings, and nonviolent shootings, lest Israel continue to use Palestinian violence as a pretext not to make concessions.
"Every drop of blood spilled in defense of Palestine and in defense of our honor is sacred and glorious," declared Abbas. "But we must spill that blood – our enemy's or our own – with wisdom. From this point forth, our holy struggle calls only for nonviolent acts of aggression against the occupier and the settler. Resist, O heroes, by all means! Martyr yourselves for Palestine, taking as many perfidious Jews with you as possible! But nonviolently."
The president also called on his Hamas and Islamic Jihad rivals to adhere to nonviolent murder, arson, and maiming attempts. "We share the noble goal of freeing our sacred land from the Zionist infidel usurper," he proclaimed. "We diverge only in tactics, not in ultimate objectives. I therefore adjure you, my brethren in Resistance, when you fire rockets at Israeli towns, when you send fighters through tunnels to wreak murder and mayhem upon the enemy, do so nonviolently."
Commentators differ on whether Abbas's plea for nonviolent Palestinian violence will resonate with the people. "Fatah can't claim as broad a loyalty as it once could," noted Khalil Shikaki, a Palestinian pollster. "So it's not clear what effect this address will have on the ground. I think it more likely to have the result of painting Abu Mazen once again as weak, as unwilling to devote his organization's resources fully to the fight against Occupation. Certainly it's an invitation to Hamas to depict him thus, as too dependent on Israeli military and intelligence backing to commit to violent terrorism; to accuse him of wishy-washy rhetoric in favor of deadly nonviolent attacks when the usual violent kind have been serving the Palestinian cause for generations and are a much more authentic expression of the national ethos."
International observers, however, hailed the president's announcement. "He's truly a man of peace," gushed European Union chief of foreign policy Fedecrica Mogherini.
Former US Secretary of state John Kerry agreed. "That's the kind of move that's a game-changer," he averred. "But it won't be good enough for Bibi, who will only entertain peace proposals. I think we can all tell now who the real obstacle to peace is here."
Please support our work through Patreon.