By Justin Thyme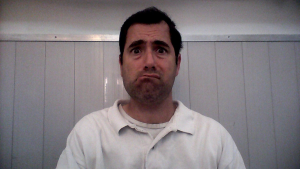 It's nearly finished. Just a couple of rooms to go and the place will be clean and ready for Pesach 2016.
This took a little longer than it should have, I know. But you get to cleaning one thing and it leads you to all sorts of different tasks. This time, though, I promised myself I would do as thorough a job as possible, so I have no regrets once the holiday begins that I didn't complete it all. And now I'm nearly there. We're at the homestretch.
You know how it is. I started with the storage room, which has been cluttered forever. Had to get the kids' out-of-season and too-small clothes into boxes, but that meant first I had to reorganize in there: the camping supplies, the luggage, the school bags, various craft supplies, the whole deal. But I did it! Then I boxed up the stuff still sitting out – there was stuff in that pile from when the two-year-old was six months old! Good thing I started February, too, because that's a time-consuming and strenuous task. I remember being motivated by Hillary's victory in the Iowa caucus that month – the first woman to achieve that! This bodes well for the country. And for my Pesach cleaning.
Then I moved on to the kids' rooms. OMG. Good thing I started so early. The girls' room was a disaster. I have no idea how long it took just to collect all the dirty laundry and clear out the space under the lower bunk bed, but at some point I heard voices talking about Hillary defeating Bernie at the convention. No time to focus on the future in politics, I reminded myself, when there's still so much work to be done. All this garbage! Who raised these kids, anyway?? And how did those windows get so dirty?
But the boys' room was even worse. Maybe it was just my mood, but it felt cold in there, despite all the physical work I was doing. Had to close the windows – I figured I'd clean those, too, eventually. Just filthy.  As I picked up all the clothes from the floor of the closet – why can't these boys use the hangers? – I was seized by the prospect of a Donald Trump victory when someone on the radio was discussing it as if it had already happened. That's enough to put a chill in anyone's body. But I set aside those thoughts to focus on Pesach cleaning. What kind of ridiculous idiot worries about an unlikely scenario that's months and months away in any case? Hmm. Snow on the ground, I thought to myself as I finally cleaned those windows. Not unheard of for pre-Pesach, but remarkable nonetheless. Still, unusually cold for spring.
Bathrooms. Hallways. Living room. Kitchen! Good Lord, did that take a long time. Stubborn, caked-on grease on the stovetop made me forget all about politics. Imagine, the Cubs winning the World Series! I swear, someone suggested that. But during Spring Training, what idiot makes such a prediction?
Just a couple more shelves to go and we're ready to start Pesach cooking! Let's just take this opportunity to check how things in Aleppo are going…
Please support our work through Patreon.