"We will lead the Resistance to liberate Al Aqsa," they chant, indicating that a firm grip on reality is not what characterizes their assessment of the situation.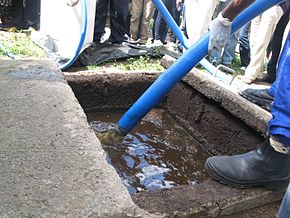 Gaza City, November 6 – Residents of this coastal territory on the Mediterranean have decided to ignore the overwhelming evidence to the contrary, and to accept the narrative that Israel seeks to possess the crowded, polluted, poverty-stricken, unemployment-rife sinkhole of misery that it has become, rather than face the reality that they live in a place with the same real estate desirability as a pit of fecal sludge.
As part of their efforts to shore up the bruised egos of people who have failed, numerous times, over the past century, to eliminate the emerging Jewish sovereign body in their midst, the leaders of the Gaza Strip have convinced themselves and many of those they govern that Israel, having removed thousands of its citizens and soldiers from the territory in 2005, going as far as to exhume the dead and rebury them elsewhere, covets the human and literal cesspool that is now the Gaza Strip.
Israel, whose economy dwarfs those of its neighbors combined and consistently ranks high among the nearly 200 countries in the world in life expectancy, quality of life, and happiness, must be seething it does not possess the almost-not-metaphorical-hellhole of Gaza, they reason, since admitting no one is actually interested in that dependent, backward, self-inflicted dump would present Gazan egos with too great a challenge to bear.
"We are the vanguard of the Resistance," trumpet Hamas and Palestinian Islamic Jihad, as if Israel has any interest in Gaza beyond getting the people there to stop firing rockets and civilians and digging tunnels by means of which to kill civilians.
"We will lead the Resistance to liberate Al Aqsa," they chant, a further indication that a firm grip on reality is not what characterizes their assessment of the situation.
Fertile, productive agricultural enterprises were once more numerous and prosperous in the Gaza Strip than today. Before the Israeli Disengagement in late 2005, profitable hydroponic farms dotted the Jewish communities there. However, upon Israel's evacuation of its citizens from the territory, Palestinian mobs destroyed those facilities, depriving themselves of a source of employment and revenue and further cementing the Gaza Strip as a place of poor infrastructure, poor government, and even poorer decision-making. Nevertheless, Hamas and its allies exhort the people of the territory to fight Israel by all means necessary, under the delusion that Israel has any motive to assume responsibility for an area that would move up at least three rungs on the ladder of attractiveness by becoming a fetid swamp.
"They want our sacred home, but we will fight them, defeat them, and exterminate them," declared the movement's leaders, the same people who believe a Palestinian population explosion means Israel is committing genocide.
Please support our work through Patreon.