"This is… uninformed," answered a polite Mahmoud Abbas.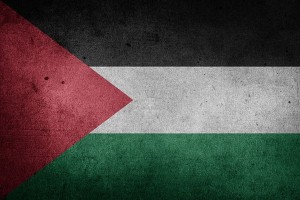 Ramallah, July 6 – Prominent officials in Palestinian government and society voiced surprise and confusion today when informed that you believe the welfare of everyday Palestinians matters to them.
Leaders of the dominant Fatah faction and the rival, Islamist movement Hamas confessed being perplexed this morning upon being told that your thoughts, words, and actions indicate that you assume they make the health, prosperity, and productivity of Palestinians a priority in their decision-making. A number of officials gave puzzled expressions, others showed faces blank with confusion, and the remainder asked for the question or remark to be repeated, since it could not possibly mean what you wanted it to mean.
"I- wait, what?" replied Ismail Haniyeh, the political leader of Hamas. "Where the hell did you get that idea?"
"This is… uninformed," answered a polite Mahmoud Abbas, President of the Palestinian Authority and Chairman of Fatah.
"See, there's this thing called evidence, and there is no evidence to support that mistaken assumption," concurred Jibril Rajoub, the Palestinian Minister of Sport. "Someone has not been paying attention."
Rajoub pointed to the consistent policy among Palestinians and their allies to leverage every political, social, economic, health, and public or private issue as a diplomatic cudgel to wield against Israel, regardless of the impact on ordinary Palestinians. "If you just look at the fact that we refuse to absorb so-called Palestine refugees into the areas we control, insisting they remain in camps for generations, that should be enough to disabuse anyone of that stupid misapprehension," he commented.
"There's also water," added Abbas. "Under our self-rule arrangement with Israel, signed at Oslo, there are supposed to be joint Israeli-Palestinian committees to work together on maintaining, repairing, and developing fresh-water and sewage infrastructure for Palestinians," he explained. "But we do not allow the Palestinian delegates to these committees to meet with their Israeli counterparts, meaning the infrastructure deteriorates, much water goes to waste, supply problems worsen, and Palestinians suffer – but then we go blame 'the occupation' for the problems and score political points in the international arena."
"As usual, those Fatah people are amateurs," retorted Haniyeh. "In Gaza we use the whole Palestinian population as human shields. And we siphon aid funds to line our own pockets. And we appropriate cement, concrete, and other materials provided for rebuilding Palestinian homes, to rebuild and expand our attack tunnel and bunker network."
"Also, it's not just the human shield thing," he elaborated. "The idea isn't so much to deter IDF strikes, though that can be beneficial. We actually want the IDF to attack those locations, because we get support from the world when images of dead Palestinians are broadcast everywhere. So I don't know where anyone got the idea we care about Palestinians per se, but don't stop. It's proved quite the useful Western delusion."
Please support our work through Patreon.