Activists expressed satisfaction that their concerns are being addressed.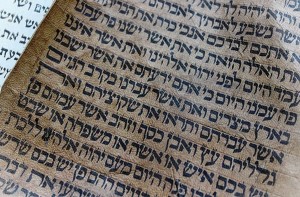 Tel Aviv, July 3 – Ongoing debate over the role and presence of religious content in the secular education system intensified over the last two weeks, leading the Tel Aviv Municipality to remove all use of the Hebrew language in municipal schools, owing to the language's religious associations.
Mayor Ron Huldai signed the measure this morning, after several weeks of intense national media exposure of alleged religious coercion in the education system in the form of religious phrases, concepts, names, and references in texts discussing non-religious subjects such as arithmetic.
"We have to answer to the parents," explained the mayor, "and the parents in the Tel Aviv-Yafo secular school system have made it clear they oppose religious indoctrination in any form. Lest such objectionable content make its way into the children's curriculum by dint of linguistic or literary allusion, however unintentional, the Education Department of the municipality, under my instruction, has begun to implement a phase-out of Hebrew from all secular materials in Tel Aviv public schools." Huldai predicted the process would be completed by the end of the coming school year, in June 2018.
"Some subject areas might pose a challenge in that regard," observed pedagogical consultant Ivri Balshan. "Local history, for example, is replete with place names from the Bible, which are mostly Hebrew. National figures from the present and past are largely Jewish, so weeding out what doesn't belong is not going to be an exact science."
Activists expressed satisfaction that their concerns are being addressed. "The Ministry of Education is not going to listen to us," contended Ogel Ralpher, a Tel Aviv parent who was outraged when his grade school children were taught who Moses and King David were. "Not under a minister from the religious far right. So at least we have someone's ear." The current materials issued by the Ministry of Education were developed under Minister Yuli Tamir, from the same party as Huldai.
Ralpher vowed to continue his activism. "We have to stamp out this backwardness from our society," he argued. "We have to emulate the cultures that implemented atheistic systems, such as Communist China, Russia, and to some degree Germany of the 1930's and 40's, so we might repeat their success – which as you might note, did not include Jewish religious content."
Huldai, Ralpher, and other activists indicated no intention to work to extend the ban to Arabic, the language of the Quran and Islam.
(h/t @JudgeDan48)
Please support our work through Patreon.