In the interest of free speech, members of the rival organization Hamas will be barred from attending.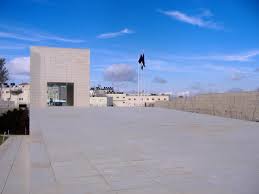 Ramallah, January 22 – Palestinian President Mahmoud Abbas completed thirteen years of his four-year term as president two weeks ago, and will pay residents of the Palestinian Authority to attend a public celebration in honor of the achievement, as an expression of popular support.
Elected January 9, 2005, Abbas began his fourteenth year in office with his political relevance, commitment to a negotiated peace with Israel, and his ability to deliver on any commitments more questionable than ever. An aide told reporters that the president, who also chairs the Fatah and Palestine Liberation Organization terrorist groups, took his cue from the Women's March in Washington, DC and elsewhere marking the inauguration of Donald Trump as president last year.
"The point is actually the contrast," explained Nabil Aburedeineh. "Whereas Trump faces a popular backlash over his womanizing, dishonesty, crudeness, prejudice, and much else, Abu Mazen faces no such accusations from his constituents. That alone should be cause for celebration, considering how miserable our people have continued to be since he took office. We intend to celebrate the vibrant Palestinian democracy by hiring people to come to a rally in honor or our eternal president's inauguration of Year Fourteen in power."
Another official at the Muqat'a, Abbas's presidential compound, disclosed that in the interest of promoting free speech, members of the rival terrorist organization Hamas would be barred from attending the rally. "Anyone who questions the supremacy of the Raïs is unwelcome," warned Nabil Shaath, using a title of respect for Abbas. "It does no good to have us celebrating democratic principles and openness while wicked elements, probably in the pay of enemy forces, attempt to attack our leader for his impotence, his empty threats to cut off security cooperation with Israel, and his abuse of power to both keep the people miserable as a means of having something to blame Israel for, and to enrich himself on the aid money that concerned donors provide upon witnessing that misery. It simply will not do to have those anti-democratic opinions expressed."
According to aides who asked to remain anonymous, a brief disagreement took place this morning among members of the president's staff over whether to invite representatives of the US. "Officially, the Raïs is furious at Trump and the Americans for recognizing Jerusalem as Israel's capital and starting the process of moving the embassy there," reported one. "And of course it's embarrassing that the entire region did not explode in violence after the announcement was made, exposing the lie of Palestinian centrality to the Arab ethos and calling the bluff of Palestinian threats of violence in response to developments they dislike. On the other hand, Abbas knows he needs American and Israeli support to stay alive, let alone relevant, so it remains to be seen what happens here."
"Me, I'm waiting to see how much he's offering each person to attend," added the aide. "If it's not enough to pay the Fatah cronies who control health care so my mother can get a pacemaker, forget it."
Please support our work through Patreon.