"The threat of us becoming an Islamist terrorist state is the only leverage we can credibly bring to bear."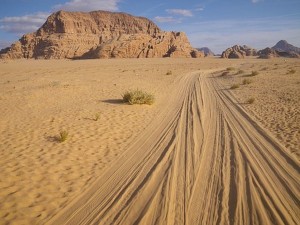 Amman, July 26 – Authorities in the Hashemite kingdom on the east bank of the Jordan River are looking to make positive enhancements to the existing template for relations with Israel, which involves condoning or encouraging venom and violence against Jews and Israel, while remaining at the Jewish State's mercy on matters such as security, economy, water, and energy, Jordanian sources reported today.
Officials at the Ministry of Foreign Affairs in the country's capital told reporters today that the recent diplomatic crisis involving a stabbing and shooting at the Israeli embassy, the unrest surrounding the Temple Mount, and Jordan's internal tensions over existing relations with Israel have highlighted the need for improvements in the system whereby Jordan receives from Israel military assistance, natural gas, tourism, fresh water, and other essential resources the country lacks, in exchange for rhetoric that challenges the Jewish state's legitimacy and fosters violent antisemitism.
"We're looking at ways to make this a more efficient process, for example," as one official, speaking on condition of anonymity, described it. "Jordan does not have the richness of famous archaeological or other sites that Egypt does, or the commercial resources of Turkey. Really, the only thing we have going for us is we're not yet ruled by a radical Islamist movement opposed to the West and actively engaged in terrorism – and the threat of us becoming such an entity is the only leverage we can credibly bring to bear when entering into agreements with Israel."
"It can take us pretty far – it's in Israel's interest to have a prosperous, secure Jordan to its east," continued the diplomat. "So we play that card as much as we can. But we face internal pressure in the other direction. The way things stand now, Israelis still come to Petra in significant numbers, and others come to visit the traditional site of Aaron's tomb, but our Islamist and pro-Palestinian elements, who make up a large section of the population, hate that. It's a delicate balancing act."
"What we're looking at most closely right now, essentially, is a Patreon-like model," offered another official. "We can have Israelis and their government just make periodic donations to Jordan's coffers, perhaps in exchange for photos of the sites they would otherwise visit. Better yet, we could have Jordanians create artwork of themselves massacring Jews at tourist sites, as has occasionally happened, and sending them to would-be tourists from Israel, as a way of expressing the kind of welcome they might have expected."
Please support our work through Patreon.