They specifically cited the bold contrasts of color and demeanor in the beheading films.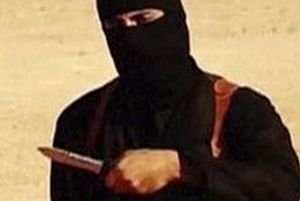 Hollywood, July 8 – The Academy of Motion Picture Arts and Sciences Board of Governors approved new rules and campaign regulations for the 88th Academy Awards at their most recent Board meeting last Tuesday night, passing a measure under which videos of Islamic State fighters beheading prisoners will be eligible for awards in multiple categories. Final determination of the qualifying nominees for each nominated picture will be made by the Academy's Producers Branch Executive Committee.
The Academy announced that after extensive deliberations, including all of its 6000 members, films produced by Daesh will be included as eligible films that will be initially shortlisted for further consideration in regular categories and not only as foreign films.
The 88th Oscars will be held on Sunday, February 28, 2016, at the Dolby Theater at Hollywood & Highland Center in Hollywood, and televised live in more than 225 countries and territories worldwide. Academy officials expressed satisfaction at the adoption of the new eligibility rules, which they hope will add much-needed diversity to the ranks of candidate films.
"It's gratifying to acknowledge the extraordinary range of talent displayed in Iraq, Syria, and Libya by these imaginative artists in our industry," said Academy President Sheryl Bone Isaacs.  "This year, our branches have recognized a more diverse and inclusive list of filmmakers and artists than ever before, and we look forward to adding their creativity, ideas and experience to our organization." She specifically cited the bold contrasts of color and demeanor in the prisoner execution films.
Ms. Isaacs continued, saying, "We seek to bring closer these foreign filmmakers and cinema professionals with the hope that the common language of artistry will bridge cultural gaps." To accomplish this, she said, the Academy intends to allow Daesh to compete for awards in twelve categories, including much-sought-after recognition for Best Picture, Best Director, and Cinematography.
Other award categories include Costume Design, Film Editing, Makeup/Hairstyling, Sound Editing, Sound Mixing, Visual Effects, Short Subject Documentary, Feature Documentary, and Live Action Short Film. Academy member Oscar Statchwett said Daesh submissions would previously have been eligible only under the Foreign Film category, but that the Board was convinced the footage of prisoners being beheaded, shot, drowned in a cage, or immolated represents a breakthrough in cinematic innovation, and deserves to stand apart from the crowd.
"Every once in a while the movers and shakers in this industry come to the realization that nothing less than a revolution is taking place out there in front of and behind the camera lenses, and that we in our offices, parlors, and lecture halls must modify our assumptions and approach to suit the rapid changes in the cinematic arts," he said. "It seems artificial to me, and to my colleagues, evidently, to force our members to distinguish between high-quality films of the sort Daesh produces and other magnificent specimens simply on the basis of geography."
He declined to say whether that distinction would be maintained for other foreign films, but did note that Daesh films stand apart in their noticeable ability to communicate their message without significant need for translating a language, culture, and milieu.
"A severed head is a severed head in any language," he said.
(h/t YMedad)