Pundits and analysts have had to pull information out of their rear ends in order to support a line of argument.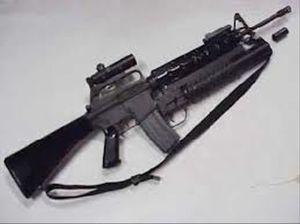 Las Vegas, October 2 – Commentators across the political and ideological spectrum have adopted a rhetorical strategy regarding last night's massacre in Las Vegas that takes into account the relative paucity of data regarding the shooter and his motives by engaging in unfettered exploration of imaginative scenarios for which little or no evidence exists, industry observers are reporting.
A 64-year-old reclusive man opened fire on a crowd at a country music festival Sunday night, killing more than 50 and injuring hundreds. However, with nothing more known about Stephen Paddock, who was later killed by police gunfire, pundits and analysts have had to pull information out of their rear ends in order to support the line of argument they wished to make.
"First of all, let me be very clear that we have nothing to link this act with Islamic terrorism," began Sean Hannity of FOX News. "But let's be honest – who does this all the time in Syria, Iraq, and Europe? If he's shooting lots of people, we have to be looking for allegiance to some radical Muslim group. Give it time, and I'm sure we'll be hearing of FBI probes that link him to Hezbollah, the Islamic State, or Al Qaeda. And if you don't hear it from them, there's been a cover-up."
"This is just like Putin," declared Bill O'Reilly. "Once you've got Russian trolls on social media working to sow discord, how much of a leap is it from there to deadly violence? Remember, the Antifa folks and their ilk who are so enamored of anyone who hates America can be pretty darn violent. I can see this being just another ugly liberal act."
"The intolerable ease with which people with no history of mental problems can get weapons in this country is insane," countered Roger Cohen of The New York Times. "The government has to get tough with Bibi Netanyahu to show it's serious about resolving this crisis. It's been coddling him for far too long. What was the subject again?"
Other commentators took the lack of usable information in a different direction. "This is the inevitable result of right-wing incitement against the Left," argued activist Linda Sarsour. "Ultimately, I'm sure we'll discover that it's the Je- I mean Donald Trump who's behind this. Though I wouldn't rule out a false flag operation by the (((usual suspects))), if you know what I mean. And you can't call me antisemitic, because I once pledged money to help repair a vandalized Jewish cemetery."
Please support our work through Patreon.