By Mustafa Massikr, Hamas Official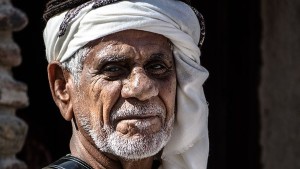 You tried, Muhammed. You tried to kill a bunch of Zionist occupation soldiers with a car yesterday, but you only managed to injure one, and then you got out of the car to try to stab as many others as you could, but they shot you dead. The next morning, the Zionist news sites barely made a mention of your heroism, as they were focused on Labor Party primary runoffs. You learned the hard way, and too late, what we in Hamas have known for more than twenty years now: if you want to push the prosaic stuff off the front page, you have to kill a whole bunch of people.
Not that we offer training in this, but I get the feeling that if you were a bona fide member of our movement, you would have succeeded. Hamas boys – no, fighting men! – show a dedication to killing Jews that the other Palestinian groups just can't match. A Hamas operation would have resulted in at least two dead Jews, and then our media wouldn't have to concoct a story about Occupation Forces planting a knife after executing you in cold blood. Much more heroic. Much more Hamas. That's too bad.
As it is, it's Tuesday morning, and your Monday afternoon deed is buried way down in the "news" sections of various Israeli sites. That's no way to conduct a resistance. You need to be up in their faces all the time with blood, violence, and terror. Not footnotes. Who remembers the guy who failed? Nobody. You messed up, and the rest of us have to live with your failure, Muhammed. You can't run a campaign of terror in which the enemy isn't terrorized. Did I mention the soldier you did manage to hit had only light injuries? Pathetic. Just pathetic. Sure, you'll get your poster added to the hundreds of other martyr posters lining the walls of various Palestinian towns, but in the end, who outside your family and circle of friends is going to remember what you did? Even an internal election in a decaying, irrelevant political party garnered more coverage than your attack.
Take it from an old hand: you twenty-three-year-olds have to learn from your elders. The rashness of youth robs you of the patience to sit and plan an operation thoroughly enough to guarantee the Zionists will be wailing for days – until you hit them with another deadly operation, and another. Of course then they go building walls and taking various defensive measures, but that's for our allies in "human rights" NGOs and the UN to take care of.
Please support our work through Patreon.