"Why would they call me a czar, after all, unless I'm supposed to emulate a czar and pursue serious persecution of Jews?"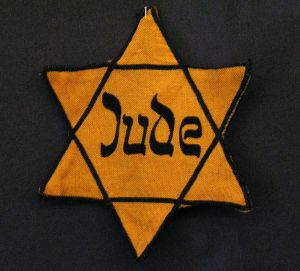 London, March 9 – A Labour Party official appointed by Chairman Jeremy Corbyn to oversee the party's efforts to combat antisemitism appears to have misinterpreted the title of the position, and is instead engaged in activities to promote the phenomenon.
Itbakh al-Yahud, the so-called Antisemitism Czar of Labour, has spent the last four months fomenting Jew-hate, a course of action he explains by pointing to the name of the position. Corbyn, currently the Opposition leader in Parliament, has voiced no objections to Mr. al-Yahud's performance.
"It says it right here on the plaque by my door," al-Yahud observed as he gestured toward the sign. "Why would they call me a czar, after all, unless I'm supposed to emulate a czar and pursue serious persecution of Jews? It's right there. It's even on my official business card."
Since his appointment in early December, al-Yahud's office has overseen campaigns to increase antisemitism in academic settings, to organize marches that give a prominent place to Israel-Nazi analogies, and to facilitate the distribution of materials online and on paper or billboards that present anti-Jewish conspiracy theories as fact. While many countries appoint a "czar" to coordinate the government's efforts to counter a problematic phenomenon, such as illegal drugs, al-Yahud has taken a much more literal approach – and is enjoying quicker success by any metric than had he pursued the traditional, opposite sense of the term.
Al-Yahud's appointment came after a steady flow of antisemitic statements or activities by Labour politicians, leading to public pressure on Corbyn to address the phenomenon. Corbyn expressed reluctance to acknowledge antisemitism as a problem in Labour, but continued treatment of it in the media forced the Opposition leader – and self-proclaimed friend of Hamas and Hezbollah – to take visible steps to burnish his party's damaged public image.
"What Corbyn apparently did was take the token step of appointing an antisemitism czar, with the aim of quieting the critical voices," explained commentator Figg Leif. "But that wasn't supposed to result in actually addressing antisemitism as a problem. Corbyn has demonstrated that he views antisemitism as an unfortunate side-effect of his politics, but not a deal-breaker. For him it's a question of public opinion, not the actual merits or immorality of such bigotry. So al-Yahud's mandate was never likely to include real steps to combat antisemitism in Labour. Whether al-Yahud is acting on his own by outright promotion of antisemitism or under orders from his party's leader, Corbyn seems not to mind."
Please support our work through Patreon.