The father's compelling pretense extends even to the mothers of children not in the same child care facility.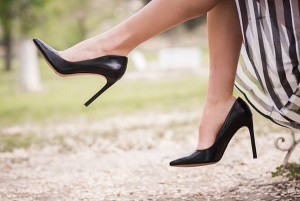 Jerusalem, October 23 – A local man who picks up and drops off his child at preschool has cultivated a keen ability to maintain the appearance of not staring at, commenting on, or even letting on that he perceives how good-looking the mothers of other children at the facility are, sources indicate.
The man, in his early forties, barely interacts with the other parents at the preschool, according to witnesses, to the point that he makes a convincing display of focusing only on delivering or collecting his three-year-old son, and not, for example, admiring the figure and facial features of that fine-looking French-speaking brunette mom doing the same for her daughter each morning and afternoon.
Observers note that the father's compelling pretense extends even to the mothers of children not in the same child care facility. In fact, they point out, one might conclude he has never noticed the slender blonde Slavic woman who may or may not have had breast augmentation surgery and who tends to walk her child to a different preschool in the neighborhood at around the same time. They further assert that there appears to be no external evidence that the area father has given thought to whether the woman dyes her hair that color, which he might, under the right circumstances, admit he prefers.
Some experts believe the phenomenon exists beyond the parents-of-childcare-aged-children demographic. "There's not a lot of discussion of this," lamented relationship counselor Ahava Van Deringeye. "But if he's good at feigning non-interest in the looks of manifestly attractive mothers at his kid's nursery school, he's probably doing the same thing when it comes to the sisters or aunts of those children. There's a real hottie of a girl who picks up her nephew at that preschool, with light brown, almost green eyes, long dark hair, a wide smile, and sweet, sweet hips. Mm hmm. You can't seriously argue he hasn't noticed her."
Van Deringeye added that the man has similarly refrained from betraying interest in the looks of the female half of couples in his social circle, as well as in those of his peers' post-pubescent daughters. "It's the same skill set," she explained. "Such behavioral conditioning will come in handy as his children age and their female contemporaries transition from kid-cute to girl-hot, and he has to pretend that's not something he notices in them.
A reporter attempted to conduct a face-to-face conversation with the man, who did what she called an admirable job of looking at her in a way that it appeared to him she existed only from the chin upward.
Please support our work through Patreon.