"There's a tremendous market for such a skill."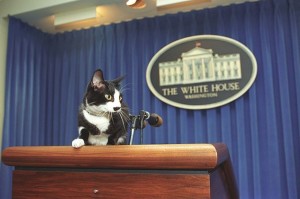 Jerusalem, June 15 – An oversight group tasked with reviewing the activities of government-funded training enterprises to assist Haredim in acquiring job skills for better integration into the working world and wider society has discovered that one such institution focuses only on teaching its students how to use photograph-altering software to conceal or eliminate the presence of a woman in an image.
The auditors found that the Tzvi Zimmerman National Institute for Upgrading Skills (TZNIUS), which has branches in the Haredi strongholds of Jerusalem and Bnei Brak, exclusively offers courses in the use of Photoshop and similar applications with an eye toward enabling graduates to make the subtle changes necessary to prevent the likeness of a female appearing in a publication. While such activity first requires the acquisition of skills in basic computer use, the courses are directed specifically at eliminating visual representations of women.
Technically, explained auditing team chief Lota Turu, the TZNIUS exclusive emphasis on Photoshopping out women does not fall afoul of the institution's mandate to train Haredi men in employable skills. "There's a tremendous market for photoshopping out women," she acknowledged. "Every Haredi newspaper has at least one such person on staff, and I can't imagine that's always enough. Add to that IKEA catalogs and the like, and there's no reason this specialty should be problematic."
"We just have to ask ourselves whether such a narrow focus useful enough for integrating Haredim," she continued. "The jury is still out on that, since the whole arrangement of technical schools for Haredim is relatively young, and we don't have enough data yet. Given that they gain proficiency in basic computer use in the process, I would be hard-pressed to declare unequivocally that anything untoward is going on here." That decision, she clarified, belongs to the Minister of Labor.
TZNIUS director Shamira Senayim told PreOccupied Territory via Skype audio that her operation is in full compliance with integration program regulations. "We provide a marketable skill to our students," she insisted. "It's an ability that can later be translated into photoshopping out other undesirable images from a photo, such as secular Jews, or into putting a kippah and sidelocks on the heads of men who don't have them. In fact, some of our advanced students are given the opportunity to practice changing colored shirts to white, or otherwise altering the appearance of Haredim in older photos to match the current standard."
But the stress remains on the removal of women from images. "It's all about integration into broader society," she observed.
Please support our work through Patreon.