By Aiselyu Siffor, proprietor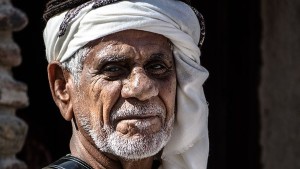 I've been in the suicide bomb sales business for years. Business has been, well, booming, and I've certainly done well for myself in this line of work, but despite attracting tons of new customers all the time, we don't get much repeat business.
That statistic has me worried, because everyone knows the key to a commercial enterprise's long-term survival lies in maintaining the existing customer base. A business that relies exclusively on one-time clientele runs an elevated risk of failure – and the failure rate for retail businesses already gives entrepreneurs pause. So while sales have not disappointed, there's no telling when my good fortune will run out.
We have certainly tried to attract repeat business, with mixed success, at best. I've tried to get my customers to fill out a form with contact information, to download our app, to give us some way of informing them when we have sales, specials, or interesting deals. Just last week we ran a two-for-one promotion with our suicide vest and ski mask combo, and we tracked how our buyers heard of it. Of the seventeen units we sold – mostly to Iraqi and Syrian buyers – not a single one indicated it was a case of repeat business. I love my first-time customers; I just wish we could develop a fruitful, long-term commercial relationship.
Some establishments cultivate repeat business by investing in the local community and getting involved. We've done that, of course: sponsoring Ramadan events; running a booth at the village fair and helping the neighbors with their Yezidi sex slave operation; and donating explosives to local charities, just to give examples. It seems to attract plenty of once-off customers, but none of those ventures have produced significant repeat business.
A few notable exceptions do come to mind. A sheikh of some renown has on occasion bought suicide vests in bulk for his followers. I never see those people again, but the sheikh certainly comes back for more when his stock is depleted. And a handful of aspiring users have come to me to complain about units that failed to explode, but for the most part my goods are of high quality, so those cases remain rare.
I would love to pass this business on to my son when the time comes, but there's no guarantee it will last that long if repeat customers are not to be had. We just have to hope that this violent jihad thing keeps up, for everyone's sake.
Please support our work through Patreon.