"Of course the storms that do not hit human infidels directly also have a punitive and didactic purpose."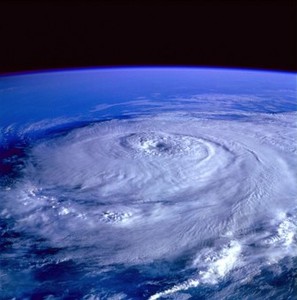 Miami, September 10 – As leaders of the Islamic State proclaim that the powerful storm striking south and central Florida represents divine retribution for alleged Western sins against God, others have sought to explain that the tempests that dissipate before striking land still target infidels, specifically marine animals in the service of enemies of Islam.
Spokesmen for the self-proclaimed Islamic Caliphate in parts of Syria and Iraq followed up on their previous declaration calling Hurricane Irma and its ilk Allah's vengeance for Western infidel behaviors by explaining that other storms and natural disasters, while they appear not to affect infidels, nevertheless target nonhuman infidel creatures such as sharks and birds that act as Zionist agents.
Organization spokesman Qilya Feesheez issued a statement as a followup to the group's previous pronouncement about Irma, which claimed that the powerful storm is Allah's revenge for Western infidelity and ill treatment of The Islamic world. In the followup, Feesheez addressed an implication of the original statement that could raise awkward questions, namely that numerous violent storms never hit significant numbers of people – and if storms serve as punishment, then what purpose do those storms fulfill?
Invoking frequent reports of wildlife co-opted by Israeli secret intelligence to conduct espionage or sabotage, Feesheez explained that the sharks, dolphins, and other marine creatures that conduct such activity or condone their peers' conduct of such activity are the ones targeted by what otherwise appear to be abortive tropical storms.
"Let us not for a moment fall into the trap of doubting Allah's wisdom and control of all natural forces," he admonished. "Of course the storms that do not hit human infidels directly also have a punitive and didactic purpose. All one needs to do is realize that the creatures exploited by the evil Zionists pursuing global hegemony and the undermining of everything sacred must also suffer for their part in those schemes."
"Indeed, the wisdom of Allah is profound and expansive," he continued. "For such storms also disrupt the migratory patterns of birds that engage in espionage and signals intelligence on behalf of the Zionist usurpers. Many nefarious plots have been avenged in this manner, I am certain."
Feesheez ended his statement without addressing a separate question, namely why Islamic societies are still stuck in barbarity, superstition, paranoia, immaturity, playing the victim, and refusal to accept agency, despite having the endorsement and support of the Almighty in His purpose for the universe.
Please support our work through Patreon.