"I never knew what a person could do when provoked by the absence of a chocolate confection where there should have been one."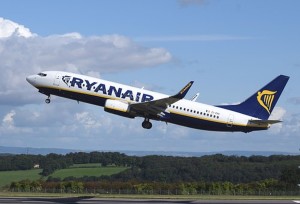 Canberra, Australia, July 31 – Aviation and law enforcement officials are warning of an Islamist plot against air travelers that involves placing multiple Israelis on civilian aircraft, thus threatening the peace and stability of the industry and economy.
Following the thwarting of a plot by Islamist terrorists to release poison gas on board an airliner from Australia, authorities in the capital reported that an even more sinister conspiracy is still in the works, and that they have yet to identify suspects. No specific routes have been mentioned in connection with the threat, but aviation security officials cautioned that most air traffic routes could be threatened.
"Even those of us who have never experienced air travel in the presence of Israelis have heard the horrors," explained Reza Ruqqis, who advises several civilian and freight carriers on security. "The prospect of sharing cabin space with such a group is enough to send a shudder through travelers and crew alike. One can only hope that the investigations proceed apace and foil whichever terrorists are planning this atrocity."
Ruqqis spoke in hushed tones of in-flight episodes involving Israelis, incidents that left fellow travelers and the cabin crew traumatized. "I never knew what a person could do when provoked by the absence of a chocolate confection where there should have been one," he recalled.
An executive with Delta Airlines, speaking on condition of anonymity, noted that many airlines already take precautions to minimize the risk of such occurrences. "The national carriers of multiple Middle East, North African, and South Asian countries have a policy that bars holders of Israeli passports from boarding their flights. It might be time for other carriers to consider a similar policy, at least until the threat of this kind of barbarity passes."
Other aviation security experts expect that for many carriers, passenger profiling mechanisms may suffice. "The profile of the disruptive Israeli on flights tends to feature a cluster of certain characteristics, such that each airline may well be able to prevent such passengers from boarding in the first place without an outright ban on all Israelis," observed Mekho Arr of Arkia Airlines. "The ones to eliminate tend to travel in pairs or small groups, are between 35 and 55 years old, and they have no small children in tow. Generally such threats can be identified by terminal personnel listening for loud talk comparing and contrasting the current trip with previous ones and a near-obsessive frequency of the phrase 'duty-free.'"
Please support our work through Patreon.