"Palestinians are forced to vote only in Palestinian elections," he charged.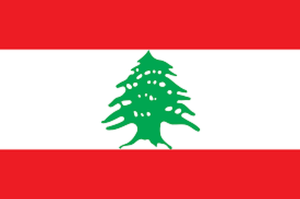 Ein el-Hilweh Refugee Camp, March 6 – A state that restricts Palestinians residing in its territory from owning property, obtaining citizenship, receiving state medical care, obtaining employment in twenty professional fields, and building homes has called Israel's treatment of Palestinians Apartheid, reminiscent of South Africa's policy of racial segregation and discrimination.
Lebanon, home to approximately 300,000 descendants of refugees from the 1948 war that followed Israel's creation whom the government keeps in squalid camps and to whom it denies basic rights, issued a statement today deploring Israel's policies toward Palestinians in territories Israel took in 1967 from Jordan and Egypt, deeming those policies a race-based system of discrimination that deprives Palestinians of rights that Israeli Jews enjoy.
Lebanese Minister of Labor Ayama Dweeb pointed to specific Israeli practices to justify the use of the term Apartheid, among them not allowing Palestinians to vote in Israeli elections, and subjecting Palestinians to security measures from which Israeli citizens are exempt by default. "Palestinians are forced to vote only in Palestinian elections," he charged. "Palestinian leaders are corrupt cronies who care little for the welfare of the people they are supposed to govern – yet Israel deprives them of voting in actual democratic elections." The minister did not mention the absence of Palestinians on Lebanon's voter rolls.
"Then there is the matter of housing," continued Dweeb. "Whereas in Lebanon, Palestinians are as a matter policy prohibited from building, or even rebuilding, structures in their refugee camps, under Israeli control they are permitted to apply for construction permits, which might be rejected, leaving the Palestinians in limbo. At least our policy in Lebanon provides some clarity for our guests." The vast majority of Palestinians live under the autonomous Palestinian Authority, and are not subject to Israeli permit procedures.
Dweeb then addressed the cruel Apartheid of Israeli medical care, as contrasted with Lebanon's enlightened approach. "Israel keeps all of its advanced medical facilities behind the Green Line, and does not allow Palestinians to walk in and demand care," he explained. "There is an application process before Palestinians from the West Bank or Gaza Strip receive treatment in Israel. In Lebanon, we do not subject our Palestinian brethren to such degradation." Public hospitals in Lebanon are closed to Palestinians.
The final part of Dweeb's statement took up the subject of restrictions on Palestinian employment. "Whereas Lebanon allows Palestinians residing here as our guests to join whichever terrorist militant faction they choose, Israel sadistically prohibits membership in any of those Palestinian organizations, forcing Palestinians to pursue such careers as engineering, law, and government service, fields that every Lebanese knows are not suitable for Palestinians."
Please support our work through Patreon.