The party leadership has continued to conduct itself as if Labor's positions still matter on a national level.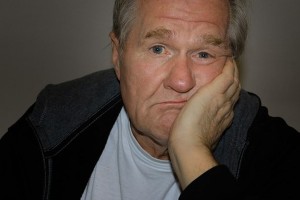 Jerusalem, June 6 – Polling stations across Israel will open in several weeks for the Labor Party primaries, in which the party membership will select its next leader for a period of continued marginal significance to national politics.
Formally founded in 1968 through a merger of three parties, Labor's roots in fact reach back to the establishment of Israel 20 years earlier. From the establishment of the state until 1977, the party in its various forms led the country's governing coalition, followed by a period of seesawing rivalry with the upstart Likud that lasted until 2001, the last year Israel had a Prime Minister from Labor. Infighting, personal rivalries, ideological differences, and other difficulties led a number of iconic figures to abandon the party in the ensuing years, and it now controls a mere 19 seats in the 120-seat Knesset. For some reason, one that experts primarily identify as misguided nostalgia, or perhaps revisionism, the party leadership has continued to conduct itself as if Labor's positions still matter on a national level.
The candidates squaring off to lead the shell of a once-glorious institution include its current chairman Isaac Herzog, son of a former President of Israel and grandson of its first Chief Rabbi, and a bevy of dissatisfied career politicians, businessmen, and media personalities hoping to massage their own egos. Whereas the contests of yore would command the attention of the national media for weeks, the current contest has attracted only token mention in recent weeks, when news programs had run out of items of lasting political and cultural significance, such as whether the Ministry of Culture and Sport should pay for events featuring nudity.
According to political analyst Hanan Crystal, who writes for a popular daily and comments on politics for Voice of Israel radio, Labor resembles a professional athlete way past his prime who still demands playing time despite being unable to put up numbers that would justify the investment.
"To put it in terms most Americans would understand, Labor reminds me of the New York Yankees of the mid-to-late 1980's," he explained. "Not in terms of vitriol, since the party is far too bland and incompetent to generate bona fide animosity, but in terms of its investment in aging stars and resting on its reputation from decades past instead of truly developing a young, enthusiastic core" more common in the parties with a clear ideology instead of the "let's get into power with a vaguely socialist platform and then figure it out" so characteristic of the post-Rabin years.
"But I don't know why we're even talking about this," added Crystal. "I mean, we just found out that some aging Pink Floyd has-been said something stupid again."
He also noted that this article was written 90% verbatim for the previous Labor primaries in 2014.
Please support our work through Patreon.