By Schlemazel Goldberg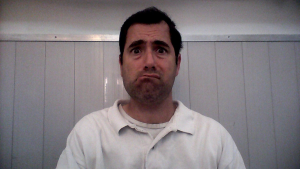 We just had our first rain of the season – into the Sukkah, of course, where it has become traditional to clear out the food, furnishings, and other fragile things at least once per Sukkot holiday in a sudden downpour. The roof, which should be sparse enough to one can see the stars, yet thick enough to keep out most of the sunlight, naturally leaks. The thing its, I'm pretty sure it leaks less than the roof of my actual house.
It's a nice house. But the builders did a lousy job sealing it properly, and now we have another annual ritual when the first rains come: monitoring the paint in the upstairs hallway for blistering and dripping, and laying out buckets to catch what does come through. At least the patio where our Sukkah sits has a drain.
When it rains, once the precipitation stops the dripping from the Sukkah roof only continues for a short while, allowing us to resume our use of the space as before. But water that gets into our house accumulates and drips slowly through the walls for what often seems like days, causing extra aggravation and prompting vengeful thoughts regarding the contractor, and the apocalyptic Haftarah reading for the first day gets more and more appropriate. I get tense just thinking about it. The Time of our Joy, indeed.
We've had any number of fix-it people come through to remedy the layers of problems as we discovered them. A roofing guy to seal the edge of the skylight assembly. A smith to weld copper plates over the whole area when that didn't work. A "leak specialist" who had to dig up a whole corner of the balcony only to discover the builders never sealed underneath the tiling properly. And of course our own annual inspection of drains up there to make sure leaves, dirt, and dust haven't clogged them to the point that the water backs up into the house and we get a waterfall on the steps. No waterfalls in the Sukkah, though. Not even when it pours.
We've tried everything we can afford. I'm at my wits' end. Everything anyone suggests either costs more than we can pay, or doesn't promise good results. At this point, there's only one surefire way to get the leakiness of the house to be no worse than the leakiness of my Sukkah roof: make the Sukkah roof leakier.
Please support our work through Patreon.