Terrorists' inboxes must be safeguarded from the crap that accumulates in everyone else's.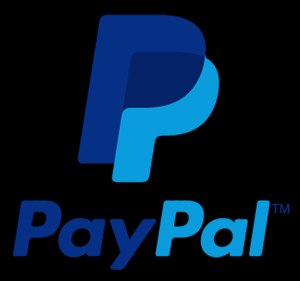 Washington, October 29 – Online transaction giant PayPal found itself in legal trouble this week after federal authorities noticed that the company's constant, ubiquitous, unceasing flood of emails offering instant approval for loans had been sent to accounts linked to the terrorist group the Islamic State.
A representative of the Justice Department told reporters that PayPal's indiscriminate distribution of such offers by e-mail appeared to violate statutes against supporting or conducting business with entities or individuals designated as terrorists.
"Offering terrorists to 'get a credit decision in seconds' runs afoul of antiterrorism laws," stated Federal Bureau of Investigation representative Agent Lou Spammer. "Companies conducting business under US jurisdiction are expected to know not to cultivate or maintain such contacts."
Lawyers for PayPal declined to comment on the specifics of the case, but insisted any violation occurred by accident. "PayPal is dedicated to cluttering the inboxes only of law-abiding users of its services," declared Brett Wasp of the law firm Dewey, Cheetam, and Howe. "Our client denies any wrongdoing. That is all I am at liberty to say at this time."
Legal experts called PayPal's situation delicate. "It's one thing to invite users to take on debt and do so by spamming them," explained analyst Junn Kemayal. "That represents an important part of the modern economy. But to be so indiscriminate as to include terrorist groups in your mailing list – well, that crosses the line from sleazy, if legal, marketing practices and into sedition territory. Just as our society works hard to fund health care, entertainment, education, and other important services for prisoners to a much greater degree than for non-criminals, the law makes clear provisions that terrorists' inboxes must be safeguarded from the crap that accumulates in everyone else's."
Law enforcement officials declined to specify whether the e-mail solicitations resulted in the material provision of loans to terrorists. "Some aspects of the case have yet to be approved for public dissemination," said a Justice Department official. Kemayal voiced doubt as to how successful such offers could be, in light of risk factors associated with such loans and the already-long odds of getting a successful response from spam in the first place.
"Besides," she added, "is this necessarily the right set of things for the Justice Department to focus on? I can all but guarantee if these terrorists are getting PayPal emails in their inboxes, they sure as hell are also getting LinkedIn network requests and updates – which do you think are more dangerous?"
"I can see  it now: 'Ahmad Hamadi just endorsed you for bomb-making – please accept this endorsement.'"
Please support our work through Patreon.