The actors have described it as the most degrading experience of their lives.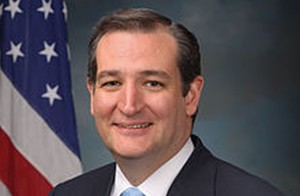 Los Angeles, September 14 – The cast of the hardcore sex scene that came to prominence yesterday after Senator Ted Cruz's Twitter account "liked" has finally experienced the feeling known as shame, sources close to the performers are reporting.
The actors, a man and two women, have cut off most social contact in the two days since the incident, friends of the three told reporters, in what the actors are said to have described as the most degrading experience of their lives.
"Oh, it's got to feel just awful, to be liked by Cruz," whispered a fellow actress in the industry who goes by the name Jizzie Jeanne. "I can't imagine feeling part of something so shameful, so… violating. I just can't."
"It's tough on them," confirmed a friend of the male actor who kept clenching his jaw. "You make sacrifices to get where you are, career-wise, and things start to open up for you, but then your entry into fame is this kind of association? I feel like I have to shower just thinking about it. Now take that feeling of self-loathing, of disgust, and compound by a million, and maybe that's how my buddy and his colleagues feel."
Industry veterans described the professional support network of which the actors might avail themselves, but cautioned that the extent and depth of shame might be unprecedented. "It can take a damaged person a long time to be willing to crawl out again and experience interaction after such an episode," warned a longtime performer with the stage name Milf Blitzer. "I've had some low moments in my career, really degrading experiences, and it was only with the help of others who've gone through similar things that I was able to get back on my feet and get back on top of my game. But I've been in this field a couple of decades already, and I've never seen anyone go through anything as shameful as this. They're not going to have anyone to lean on but one another, and that might only make it more awkward and more embarrassing."
"That's nothing compared to how their families must feel," added Jeanne. "Can you imagine the abject humiliation their parents are going through right now? Wondering at every encounter with another human being whether the other person knows Ted Cruz likes their child? My heart breaks for them. And if I had a soul left, it might be grieving too."
Please support our work through Patreon.