Mission supervisors were sent a faulty copy of the order.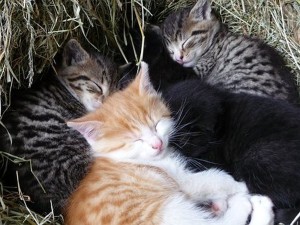 Rafah, Gaza Strip, October 25 – Field commanders in the militant organization that governs this coastal territory expressed embarrassment today after reports came to light that a printed error had resulted in the excavation of an underground passage for snuggling instead of smuggling.
Military officials of various ranks vowed new oversight procedures today after word got out that a new tunnel under the city on the border with Egypt now sports comfortable beds and couches, blankets, pillows, and cordoned-off intimate spaces where two or more can curl up to feel loved and protected. The tunnel was intended to serve the purpose of smuggling military supplies, cash, and contraband into Gazan Rafah from the larger Egyptian city by the same name across the border, but mission supervisors were sent a faulty copy of the order.
Now disciplinary measures and a restructuring of the chain of command will get underway, promised Colonel Karess Karbala. "Preliminary investigation into the incident has determined that at a crucial information flow bottleneck, human error crept in," he explained. "Now instead of a planned channel for easier resupply and movement of materiel, we have… a place to snuggle."
Colonel Karbala stressed that the low-ranking soldiers and forced laborers – many of them children – who performed the work of excavating and installing infrastructure would not face disciplinary consequences, as they were not in a position to question the order as received. "For all they knew, the snuggling tunnel was a retreat for our movement's senior members, who are known for living the high life as regular Gazans face deprivation and despair," he noted.
He declined to identify the person or people who made the expensive error. However, another official, speaking on condition of anonymity, predicted that the guilty party or parties would be executed under the charge of collaborating with Israel. "For all I know that could be the case," admitted the official. "Who's to say this wasn't the result of some Mossad plot to make us waste money and look like idiots? I mean, more so than usual."
Israeli intelligence and military officials declined to comment. "Wait, what?" asked one. "Run that by me again. No [expletive] way. You're [expletive] me, right? Right?"
Senior Hamas officials have remained similarly mum on the subject, but unconfirmed reports have surfaced of vouchers that commanders can award their fighters, entitling them to sessions with a partner of choice in the new snuggling tunnel.
Please support our work through Patreon.