The fewer votes a party earns, the greater its representation would be in the Knesset.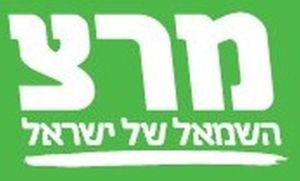 Jerusalem, May 9 – Israel's summer legislative session began this morning with a Meretz-sponsored bill that would adopt homeopathic principles in assigning representation in the parliament, under which the fewer votes a party earns, the greater its representation in the Knesset.
The left-wing party, which controls only five of the parliament's 120 seats, submitted a proposal for a new Basic Law that would alter the implementation of electoral results to match those of a popular alternative medicine paradigm. While its chances of passage remain slim, Meretz Chairwoman Zehava Gal-On expressed confidence that according to homeopathic principles, that means it will become law with no trouble at all.
"It's pretty simple," explained Gal-On to reporters. "According to the homeopathic model of treatment, the more dilute a substance is, the more potent  it becomes. Of course the military-medical establishment will deny this, but once you apply that process to lawmaking, it emerges that Meretz is actually the most powerful voting bloc in the whole Knesset."
"We've been eyeing this for a long time," added MK Ilan Gilon. "As you may have noticed, this party has not enjoyed a sizable number of seats in Knesset for almost two decades. That's partially because we haven't adopted positions in keeping with the sensibilities of the vast majority of Israelis, but it's also because we realize that in homeopathy, less is more, so we've been actively trying to appeal to the narrowest, least popular set of political positions. That's why we've been so influential over the last several governments. I foresee this trend continuing, meaning that in the next elections, whenever they are held, we can reduce our parliamentary representation even further and thus solidify – which is to say dilute, which would solidify – our control of the Knesset even further."
Meretz insiders disclosed that the move did not attract significant support from the party's rank and file, a fact that led the party leadership to the realization that according to homeopathy, that indicated its immense popularity. "It's an expression of a desire to break free of the oppressive political paradigms of the Right and of the tyranny of democratic principles," gushed an activist who insisted that names were an instrument of the patriarchy, and therefore could not be identified. "Meretz has always welcomed progressive, open modes of thinking that do not facilitate the Occupation."
The activist noted that Meretz has always dismissed reports of rampant Palestinian violence against Israelis because the more those attacks occur, homeopathy dictates, the less important they are.
Please support our work through Patreon.