Martyrs' Blood is dominated by the local Qawasme clan, whose members even the violent Hamas movement has trouble restraining.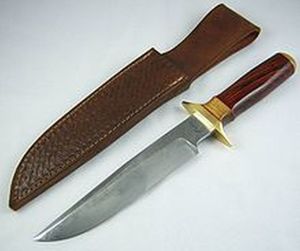 Hebron, May 4 – Hopeful Palestinian youths aiming to earn acceptance to one of the toughest street gangs in this contested city must undergo the most formidable initiation rite of any such group in the society: be killed by Israeli gunfire while trying to stab a Jew.
Martyrs' Blood, as the gang is known, vies for control of part of the Tel Rumeida neighborhood with other street gangs. The lawlessness of Palestinian society has invited chaos on the streets, with crime – organized or less so – an underlying threat along every street under Palestinian self-rule. Hebron, most of which is nominally under control of the Palestinian Authority, in practice suffers from clan violence under the thin veneer of law enforcement. The emergent Martyrs' Blood group has taken a dedication to violence to an entirely new level, according to IDF sources, setting the highest bar yet for entry to its exclusive ranks.
"While we do know about the dozens of attempts to stab Jews in Hebron over the last few years, we cannot say for certain how many, or what percentage, are directly related to the initiation rites of this new gang," explained IDF Colonel Yaad Doker. "Those who are shot to death do not respond to interrogation as other attackers do, a fact that makes gathering accurate intelligence of the gang's numbers and effect difficult to obtain."
What Israeli military intelligence has learned, however, is that Martyrs' Blood is dominated by the local Qawasme clan, whose members even the violent Hamas movement has trouble restraining, according to Col. Doker. "They're among the most rabid terrorists, even by rabid Hamas terrorist standards," he noted. "It actually shouldn't be too much of a surprise that it's the Qawasme clan behind this new gang. They're as hardcore as you can get."
Other gangs have struggled to compete with the prestige and street cred that the Martyrs' Blood initiation requirement bespeaks, causing recruiting problems, according to local youth counselor Aifil Stabbi. "This might represent the start of a dangerous escalation," he worried. "Rival gangs will all try to up their initiation game to match or outdo Martyrs' Blood, and we could be in explosives territory next thing you know. I kind of miss the old days when the only thing you had to do to establish your worthiness to be in a Palestinian gang was to kidnap and murder a few Jews, preferably young ones. Simpler times."
Please support our work through Patreon.