The last five years in Syria have shown the depth and intensity of the movement's dedication to bringing such destruction to other Arab countries.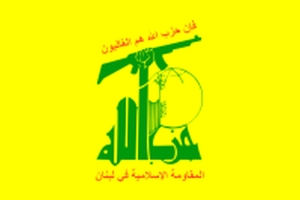 Tel Aviv, July 2 – Analysts at Israel's Ministry of Defense have been focusing on the Lebanese Shiite militia Hezbollah and the battle experience it has gained in Syria, and now note that the organization must be considered a more formidable foe than when Israel last fought a war with it in 2006: it has now had a hand in the wanton destruction of two Arab countries, as opposed to only Lebanon.
In a report prepared for Minister of Defense Avigdor Liberman in advance of a strategy session this week, the analysts warned not to underestimate Hezbollah's sharpened ability to devastate Arab countries.
"We have already observed the organization's capacity to bring mayhem, death, and ruin on vast swaths of Lebanon itself," read the report's abstract, in reference to the punishment Lebanon received when Hezbollah kidnapped several Israeli soldiers in 2005 and set off a war. "But the last five years in Syria have shown the depth and intensity of the movement's dedication to bringing such destruction to other Arab countries." Hezbollah, along with numerous other Shiite militia groups, have been fighting alongside Syrian regime forces against an assortment of rebel groups, and participated in some of the most destructive battles of the six-year-old conflict.
An analyst who contributed to the report outlined some of the thinking that governed its preparation. "Of course we are always considering Hezbollah's military capabilities, especially its substantial arsenal of Iranian rockets," began the official, who spoke on condition of anonymity under ministry rules. "But seldom before have we focused our attention on the specific aptitude the organization has displayed for destroying Arab countries. In addition to analyzing how that aptitude translates into direct threats to Israel's population, our report considers how it might be possible to harness Hezbollah's Arab-country-destroying moxie to Israel's advantage."
Foreign intelligence analysts wondered why such a report was being released, or at least reported, long after Hezbollah's destructive capacity was in evidence beyond Lebanon and Syria. "Hezbollah people have been active in Yemen for some time already," observed a French diplomat. "It puzzles me and my colleagues why Israel would choose to publicize discussion of this phenomenon only now, when for several years Hezbollah has been dispatched by Iran to sow destruction in numerous conflict zones where the mullahs seek to establish proxies and influence."
Counterintuitively, noted the diplomat, Israel's decision to issue such a report now has the potential to reduce the carnage in Syria. "It's a long shot, but enabling others to frame Hezbollah's involvement in Syria as doing the work of the 'Zionist enemy' in an effort to destroy one of Israel's most implacable enemy countries, can, perversely, prompt enough voices in the Islamic world to call for Hezbollah to reconsider its policies," he continued.
"But that depends on everyone maintaining the pretense they care about Muslim unity," added the diplomat. "And that's not a prospect on which I would wager."
Please support our work through Patreon.