Sources at the agency declined to discuss how they intend to use the secret information.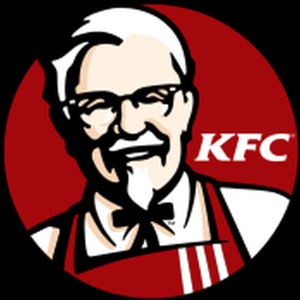 Tel Aviv, August 30 – Israel's secret intelligence service scored another operational coup last month, agents can finally reveal, when they got their hands on the original Harland Sanders recipe for fried chicken that the KFC company has held as a trade secret since the Great Depression.
Colonel Harland Sanders's secret blend of eleven herbs and spices, long a famous selling point in the production and marketing of Kentucky Fried Chicken – since 1991 shortened to KFC – has been the subject of speculation, experimentation, and attempts at imitation for decades. Officials at the Mossad reported this morning (Wednesday) that they have been given the green light to disclose that a long-term operation over the course of many years has finally enabled the organization to get its hands on the prized recipe. Sources at the agency declined to discuss how they intend to use the secret information.
"Oh, we'll think of something, I'm sure," offered a section chief, licking his lips. "You know us – always focused on enhancing Israel's security interests. Sometimes that requires the installation of a whole new kitchen facility at our headquarters, if you know what I mean."
The secrecy behind KFC's recipe and spice blend occupies such an important role in the company's operations that its production requires that neither of the two companies supplying the ingredients know what the other contributes to the process. The original recipe is kept in a vault at the headquarters of Yum! Foods, the restaurant division spun off from Pepsico in 2002.
KFC licensed the operation of several restaurants in Israel for a number of years, ending in 2003, but a Mossad source insisted the secret blend was not obtained by anyone involved in that enterprise. "That was actually a diversion," explained a retired member of the agency. "We knew that Yum would be extra vigilant when it came to preventing leaks of the sensitive data to international licensees or franchisees, and that they would work to plug any possible leaks along those channels – so we exploited that, giving them a few false indications of security breaches that sent them after the wrong quarry, and it was our Stateside teams that did the real legwork."
Rumors have persisted for some time in the intelligence community that the Mossad was behind PR disasters faced by KFC, such as animal cruelty allegations, environmental negligence, and questionable advertising campaigns with racist overtones. The retired agent refused to confirm or deny those rumors, but implied that the hubbub surrounding those controversies served a positive purpose in distracting the right people in KFC at the right time.
Please support our work through Patreon.