The identity of the couple has not been specified in the reports.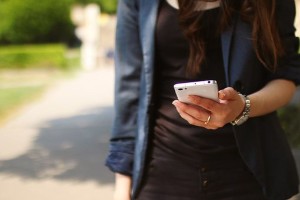 Qalqiliya, June 28 – A Palestinian woman discovered her husband was having an affair when the suicide bombing her told her he was going to commit never happened, local sources have reported.
Neighborhood families in this city of 40,000 buzzed with the story this morning that a Hamas man had told his wife Saturday he was leaving town to become a martyr in a "commando operation" suicide bombing against Israel, but that no such attack took place, and no news reports surfaced of even a foiled attempt. When her call to his mobile phone failed to connect, she tried from a friend's device, and a woman answered. The wife heard her husband's voice in the background, giving panicked instructions to his mistress to pretend he was not there, but the wife convinced the woman to come clean. The identity of the couple has not been specified in the reports, but some versions of the story have it as taking place within the Al Qar'an clan of local renown.
"Hamas is not shy about trumpeting when someone conducts a martyrdom operation, even a failed one," observed Dawood Shreim, a grocer. "So when no announcement of an attack on the Jews came out, and no occupation forces reported arresting anyone in connection with an attempted suicide bombing, well, it's no surprise the missus got suspicious. A small part of me suspects the story is just a juicy rumor, but the details ring true. It's just too believable."
"Oh, I actually know the guy," insisted Awad Zaid, 34 a construction worker. "I mean, a friend of mine knows the guy. He says he heard the story from his cousin who has a coworker's neighbor who, like, knows them personally. It's totally true."
Not everyone understands why the story has gained such traction. "It's just a guy being a guy and a wife not knowing her place," retorted Sami Qawas, an electrician. "What business does she have butting into his private affairs?" Qawas admitted he, too, found the story difficult to believe, not least because it has become next to impossible for the various Palestinian terrorist organizations to conduct suicide bombings against Israel in the last several years.
"It would have been more plausible as a pretext for the guy to say he was going to stab some Jews," he argued. "We know that's likely to end up getting you killed. That's the kind of operation we've come to expect. But you have to wonder what this woman was thinking when by just keeping her mouth shut and her nose out of her husband's business, she could have secured a lifetime pension from the Palestinian Authority once word got out her husband had been killed trying to kill Jews."
Please support our work through Patreon.