Palestinian officials compared the need to pay for their own WiFi signal to the plight of Russians in besieged Leningrad during WWII.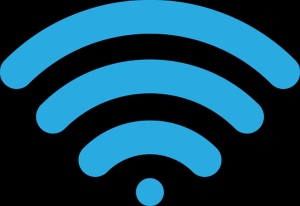 Ramallah, June 18 – Palestinians accustomed to receiving free benefits protested today at Israel's decision to secure its wireless network with a password, local sources have reported.
Israel imposed a security code on its WiFi over the weekend, prompting Palestinian officials to complain to the United Nations and human rights groups to denounce the move as a violation of Palestinian rights.
Palestinian President Mahmoud Abbas called the password imposition a war crime, and vowed to take Israel to the International Criminal Court over the measure. Other Palestinian officials voiced forceful objection, and compared the need to pay for their own WiFi signal to Russians in besieged Leningrad during World War II.
"It is immoral and brutal to deny us our basic needs," asserted Saeb Erekat. "Israel must restore free WiFi at once, or face the consequences of its actions. This is merely the latest in the abuse we have faced for decades already under brutal military occupation."
Israeli officials defended the move. "They can pay for their own WiFi signal," insisted Deputy Minister of Foreign Affairs Tzipi Hotovely. "They already pay nothing for electricity, health care, and other services, despite all the fancy mansions you can see in and around Ramallah. And don't get me started on the leaders of Hamas in Gaza lining their pockets with international aid money."
Hamas representatives warned that cutting off free WiFi to the Palestinians will lead to a military escalation. "We live under siege," stated Mahmoud al-Zahar, a spokesman for the movement. "The Resistance will not stand for such abuse." He declined to comment on whether any of the billions of dollars in foreign aid pledged to the Gaza Strip since 2014 would be allocated toward the provision of WiFi to Gaza residents from within the coastal territory.
Human rights organizations called on Israel to restore the free service. "It is one of the basic things an occupying power must provide," declared Jacob Burns of Amnesty International. "It's right there in the Geneva Conventions of 1945, right next to the exemption from war crimes that applies to Arabs killing Jews. Or other Arabs, come to think of it. Israel must maintain the dignity of the Palestinian population by continuing to treat them as completely dependent, as is our vision."
In addition to instituting a password for access, Israel's Ministry of Communications, which administers the WiFi network in question, changed the name of the wireless network from "Israel" to "Mossad Surveillance Unit 18."
Please support our work through Patreon.