Prisoners undergoing torture in Palestinian Authority jails were unavailable for comment.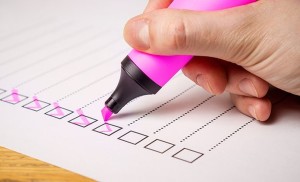 Jerusalem, October 8 – A new survey of Arab residents of the contested city of Jerusalem indicates that not only do they wish to remain under Israeli sovereignty, rather than be subject to the Palestinian Authority, but an overwhelming majority of them would rather undergo brutal torture than be governed by Palestinians.
In a poll conducted by the Demographic Undertakings in Heuristics (DUH), nine tenths of East Jerusalem Arabs voted to maintain their blue, Israeli-issued identity cards that allow them to move freely throughout Israel and give them various government benefits, and that the figure did not dip below ninety percent even when the hypothetical situation included undergoing waterboarding. The survey also found that by an even larger margin, 96%, East Jerusalem Arabs trust Israeli municipal and central government entities more than the Palestinian leadership in Ramallah, to the point that they would prefer to have their genitals bitten off by a rabid jackal than fall under the jurisdiction of Mahmoud Abbas and his cronies.
"What we're seeing here will come as a surprise to people who get all their news from mainstream international outlets," explained survey organizer Lou Scannon, Deputy Director of DUH. "The survey of course has a margin of error of plus or minus two percentage points, but the relatively large sample size of three thousand respondents gives it a robustness that most studies lack."
He noted that the list of abuses East Jerusalem Arabs are willing to undergo as an alternative to being ruled by the Palestinian government, as indicated by the survey results, included being subject to four hours of the sound of fingernails on a chalkboard, sitting through six Justin Bieber concerts in a row, getting paper cuts treated with lemon juice, having their ears twisted off with pliers, and watching family members with OCD be tormented as they are tied to a chair and forced to look at a man folding a map the wrong way.
Other torments the residents are willing to face include broadcast marathons of the 1980's sitcom Small Wonder, William Shatner singing various beloved rock songs, and looped recordings of Donald Trump bragging about the size of his manhood. Mr. Scannon noted that the percentage of respondents who preferred not to be subject to Palestinian administration held over 90% until the intensity of the proposed torture increased to include having to share a room with a group of preteen boys who always fight, and even then only reached as low as 85%.
Prisoners undergoing torture in Palestinian Authority jails were unavailable for comment.
Please support our work through Patreon.