By Yariv Oppenheimer, Peace Now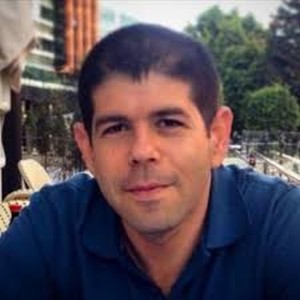 My organization has argued for years that Israel should relinquish the areas it seized in 1967, so that the Palestinians can establish sovereignty there. As for the concern that Jews will then be barred from holy sites and other important places in Jewish heritage under Palestinian control, the solution is simple: we should trust people who have pledged to destroy us that they will allow us free access to our holy sites.
Trust, after all, is one the best guarantors of adherence to an agreement. If we cannot trust a group who nurtures its youth on hate, incites murderous violence, and repeatedly denies a Jewish connection to the land, whom can we trust?
Besides, even if, for totally understandable reasons, you have to admit, the Palestinians fail to make adequate provisions for Jewish worship at the Western Wall, or even the Cave of the Patriarchs, or Joseph's Tomb, Israel can appeal to the United Nations, which is known for its decisive action when it comes to monitoring and enforcing such agreements. Just look at Lebanon, where UN observer forces have diligently condoned an unprecedented buildup of Hezbollah men and materiel since 2006. The same UN courageously fled to Israeli-controlled territory when threatened by Islamists in Syria – you can totally rely on them!
Or look at the last time the same Jewish heritage sites were under someone else's control: Jordan governed the West Bank and East Jerusalem between 1948 and 1967, and they did a fine job of allowing access to those sites, as long as the people wanting access weren't Jewish or Israeli. The UN also oversaw the terms of that agreement. OK, so the Arabs blew up dozens of synagogues and used Jewish tombstones to pave roads and build latrines. But this time would be totally different.
Also, consider the fine work that UN body, the International Atomic Energy Agency, is doing on Iran. It's so dedicated to upholding the Iran nuclear deal that it declines to ask for inspection access to military sites because it knows Iran will refuse and thus violate the deal. That's exactly the kind of dedication to peace we need here, and the UN has consistently shown itself up to the task.
Not convinced we can trust the UN or Palestinians? Remember, the Russians and European Union are also part of the Quartet overseeing peace efforts. We can trust the EU! They are totally unbiased, as illustrated when they moved to label Jewish products from the West Bank – it's occupied, don't you know? – but are fine with "Made in Morocco" on imports from occupied Western Sahara and "Made in China" on products from occupied Tibet.
And Russia – well, just look at how reliable they have been at protecting civilian lives in Syria and Ukraine, for example.
This is a lock, my friends. We can totally trust it's going to be OK.
Please support our work through Patreon.