By Marwan Barghouti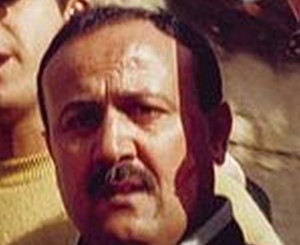 When my fellow prisoners planned our hunger strike, we anticipated the traditional sympathetic depiction of our plight in the world press. Indeed, events began well, with such august institutions as The New York Times publishing my explication of the strike's aims. But somewhere along the line, not long after I was filmed furtively eating cookies on my toilet, that shifted, and for some reason that eludes me, our nonviolent protest no longer receives the attention it deserves.
All the pieces were in place for maximum impact on public awareness and public opinion. We had local and international media lined up, with our narrative of justice denied, and rights trampled, primed for the campaign. Hundreds – we called it thousands – of Palestinians in Israeli prisons kicked off the hunger strike at the same time – an auspicious beginning. But then, factors came into play that I have yet to identify, and within days of my gorging myself on a crappy Israeli chocolate-covered wafer, suddenly my name and face were no longer front-page news.
It has proved a frustrating time. Some have pointed to the ongoing slaughter in Syria as attracting more media attention at our expense, but that has not posed a long-lived problem in the past; we Palestinians and our supporters have always managed to refocus the narrative on us as the ultimate victims once token treatment has been given to those unimportant non-Palestinians – or, I should say, Palestinians not currently engaged in an active effort to kill as many Jews as possible, since countless Palestinians living in Syria are numbered among the half-million dead in that civil war. We always succeed, via our partners in UN agencies and various NGOs, in reestablishing our position at the center of the news cycle. No, I believe something else, something more sinister, is at play here, and if we could but unwrap it, we might arrive at a satisfying, somewhat crispy, solution.
To my fellow hunger strikers taking their meals in their cells instead of in the cafeteria, and to our supporters internationally symbolically drinking salt water in solidarity, I urge you to stay the main course. Sooner or later our allies in the human rights groups and international agencies, as well as sympathetic media outlets such as the BBC and Guardian, will come looking for more anti-Israel material, and we will still be here to supply the tasty morsels they crave. Metaphorically, you know.
Please support our work through Patreon.