"We demand that the prime minister reverse his shameful kowtowing to the ultra-orthodox, and kowtow to us instead."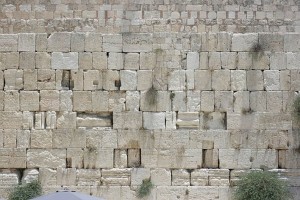 New York, June 29 – Representatives of the liberal streams of Judaism in the US and Israel expressed intense anger this week at Prime Minister Binyamin Netanyahu's move to freeze an arrangement at the Western Wall that would have accommodated egalitarian prayers in the main plaza, and they vowed to draft as many as three letters with forceful language to give voice to their displeasure.
Netanyahu bowed to political pressure from Haredi coalition allies opposed to the plan, raising the ire of progressive groups abroad seeking greater sway in Israeli affairs. Congressional and lay community leaders among Reform, Reconstructionist, liberal Conservative, and various nondenominational Jewish groups claim they have never felt such a powerful feeling of betrayal and fury since Netanyahu accepted an invitation to speak to the US Congress in 2015, and promised unequivocal verbiage in their written and oral statements on the matter.
"This is an outrage," declared Rabbi Rick Jacobs of the Reform movement. "We demand that the prime minister reverse his shameful kowtowing to the ultra-orthodox, and kowtow to us instead. If he refuses, he can expect no fewer than a handful of open letters in The New York Times, the Washington Post, and other publications. That is our ultimatum."
"We will not stand for this," pronounced Rabbi Nyle Lissum of Temple Now in Scarsdale, New York. "Our rage must be made known, and the consequences of this disgrace will reverberate throughout the community. Already, several lay leaders in our congregation have staged a sit-in in the entryway, and if that does not accomplish our goal we may escalate to holding placards and making statements to the media. Ignore not our pique, Bibi. We warn you."
The effectiveness of the protests remains to be determined, and will depend in large measure on whether they can be sustained according to analyst Ramuel Sosner of the Jewish Journal. "The escalated rhetoric of US Jewish leaders on this matter is important, but to achieve results it cannot be a flash in the pan," he explained in an interview. "Are these communities prepared to make real sacrifices for the cause beyond attending a demonstration or writing a letter to the editor? Because it will take more than ignoring an invitation to the annual Israel Bonds Breakfast at the synagogue for this to work. It might even require shifting attention away from making Muslims feel as welcome as possible in the US in favor of time and dedication to this Jewish cause. It remains a question whether enough progressive Jews feel capable of that."
Please support our work through Patreon.